Never fail a blower door test again!
Call us today to learn more about AeroBarrier air sealing.
The Benefits of AeroBarrier Air Sealing
The future of air sealing
AeroBarrier is advanced air sealing technology that makes it easy to meet (or exceed) high-performance levels of airtightness. Using a specialized application process, AeroBarrier ensures that you'll never fail another blower door test, keeping new construction projects on time and on budget for builders and architects as well as homeowners.
Northeast Air Sealing is an Authorized AeroBarrier Installer offering superior air sealing services for single-family and multi-family building projects in southern New Hampshire, northern Massachusetts, and southern Maine, including Portsmouth, Manchester, Essex, and York.
How AeroBarrier Works
Step 1: Set Up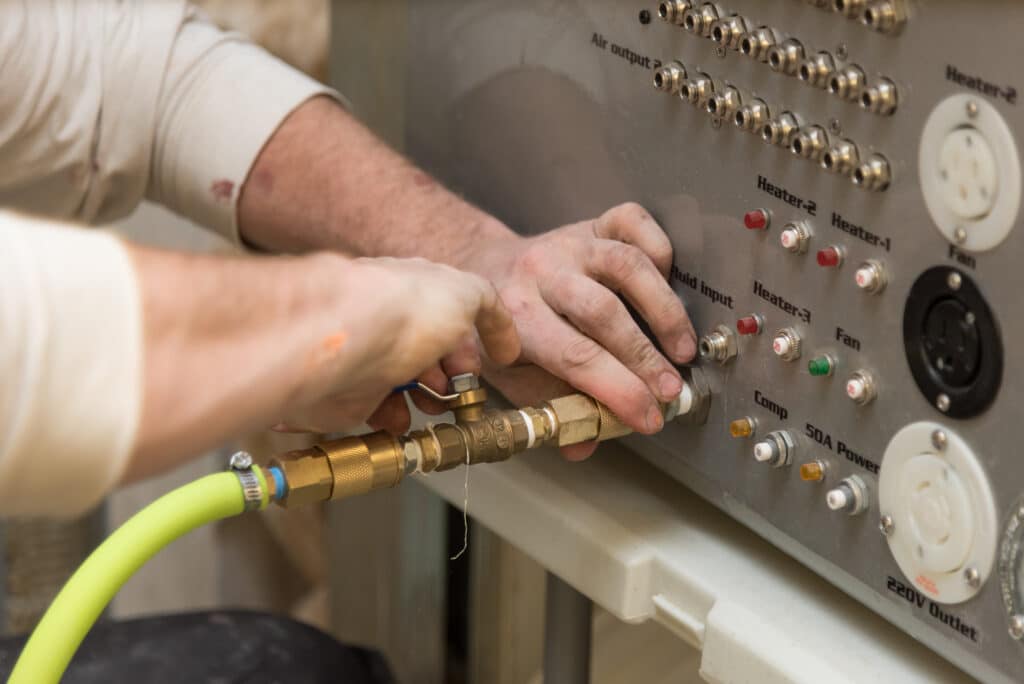 AeroBarrier will air seal anything, so it's important to tape or cover anything that shouldn't be sealed. The patented AeroBarrier equipment used is simple and includes a blower door, spray heads, and attached hoses.
Step 2: Apply Sealant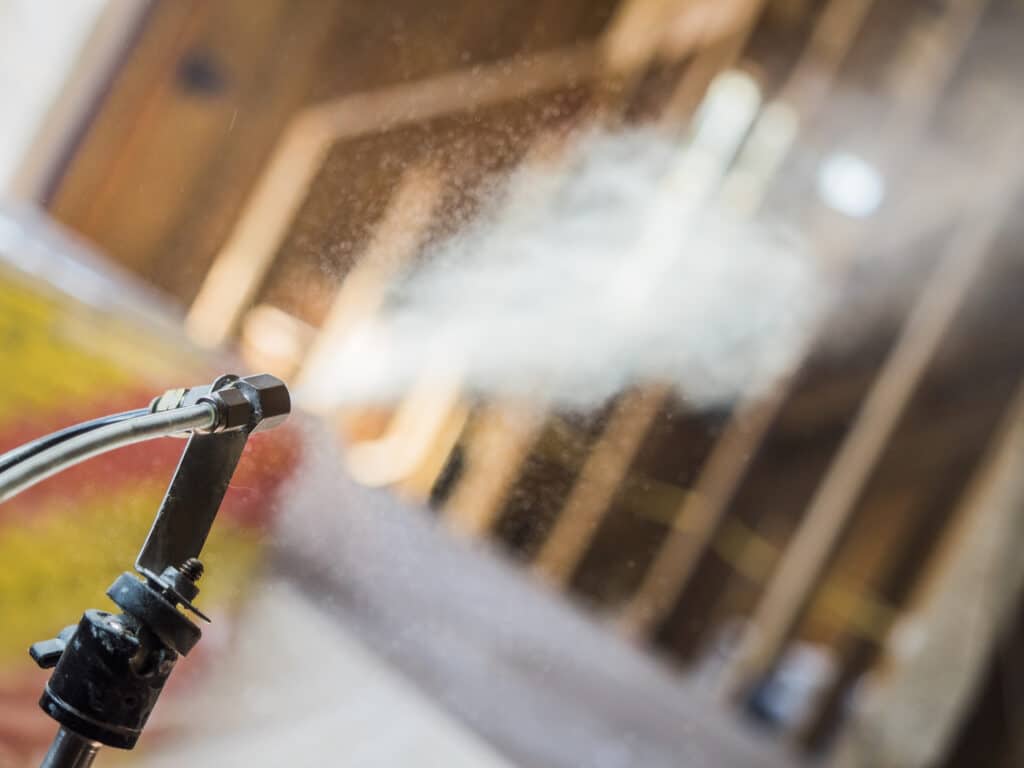 The water-based, non-toxic AeroBarrier sealant is aerosolized and pumped into the building as a mist. The blower door pressurizes the building, drawing air and sealant into small cracks and gaps in construction. The sealant sticks, sealing all gaps—visible or not!
Step 3: Real-Time Monitoring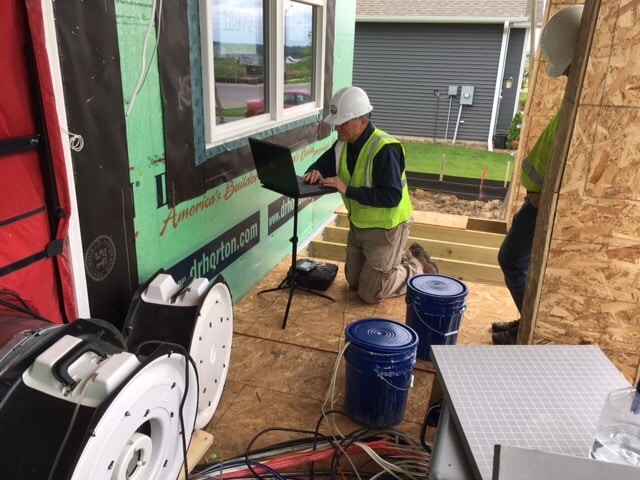 During the AeroBarrier installation process, we monitor progress in real-time using a computer running the AeroBarrier Connect system. This allows us to seal the building to any desired airtightness level.
Step 4: Clean Up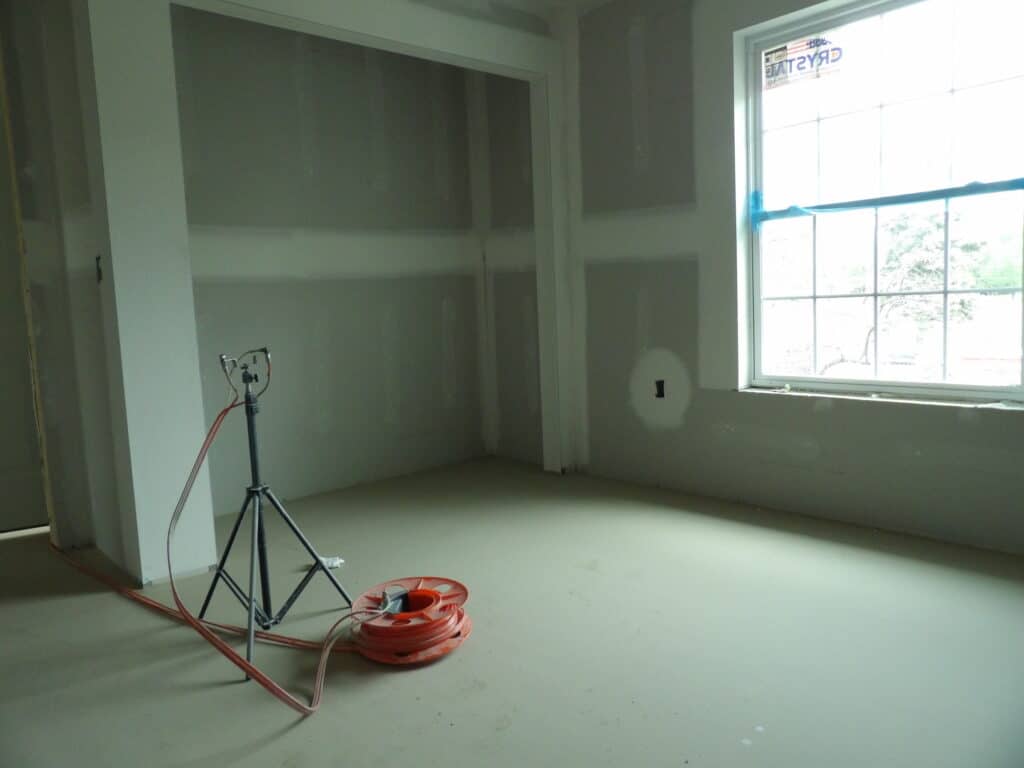 Just 30 minutes after air sealing has finished, work can resume in a building that has been thoroughly and effectively sealed!
Measurable real-time results
Meets any building code requirements
Perfect for high-performance and green home building (Net Zero, Passive House, ENERGY STAR, LEED, IECC)
Avoids unexpected delays and costly re-testing due to failed blower door tests
Safe and durable sealant material (GreenGuard Gold Certified—no VOCs or off-gassing)
Seals air leaks anywhere from ½" to the width of a human hair
Faster application—air sealing is done in a third of the time
Reach Out to Northeast Air Sealing, New England's Leading AeroBarrier Installer
From air sealing to blower door testing, Northeast Air Sealing is your go-to contractor for creating airtight single-family and multi-family homes that are guaranteed to pass energy codes! We are one of the only companies in our service area offering AeroBarrier air sealing, giving you an advantage and confidence as your building project progresses. We work with everyone from builders and architects to homeowners, and even offer a combined air sealing and blower door test package for convenience and to keep your project on track.
Beat the blower door test with Northeast Air Sealing.