Ready for better, faster air sealing for multi-family homes?
Schedule AeroBarrier installation.
Effectively air sealing shared walls—also called party walls—in multi-family new construction projects is a common challenge for builders. This process, called compartmentalization, is important not only for occupant comfort but to control indoor air quality, fire, smoke, odors, sound, and more.
AeroBarrier's advanced air sealing technology helps seal party walls in new multi-family housing projects quickly and effectively, allowing builders to reduce construction time and costs while meeting any desired level of air tightness. Northeast Air Sealing offers multi-family home AeroBarrier air sealing services throughout southern New Hampshire, northern Massachusetts, and southern Maine.
Multi Family Air Sealing Up to 65% Faster with AeroBarrier Boost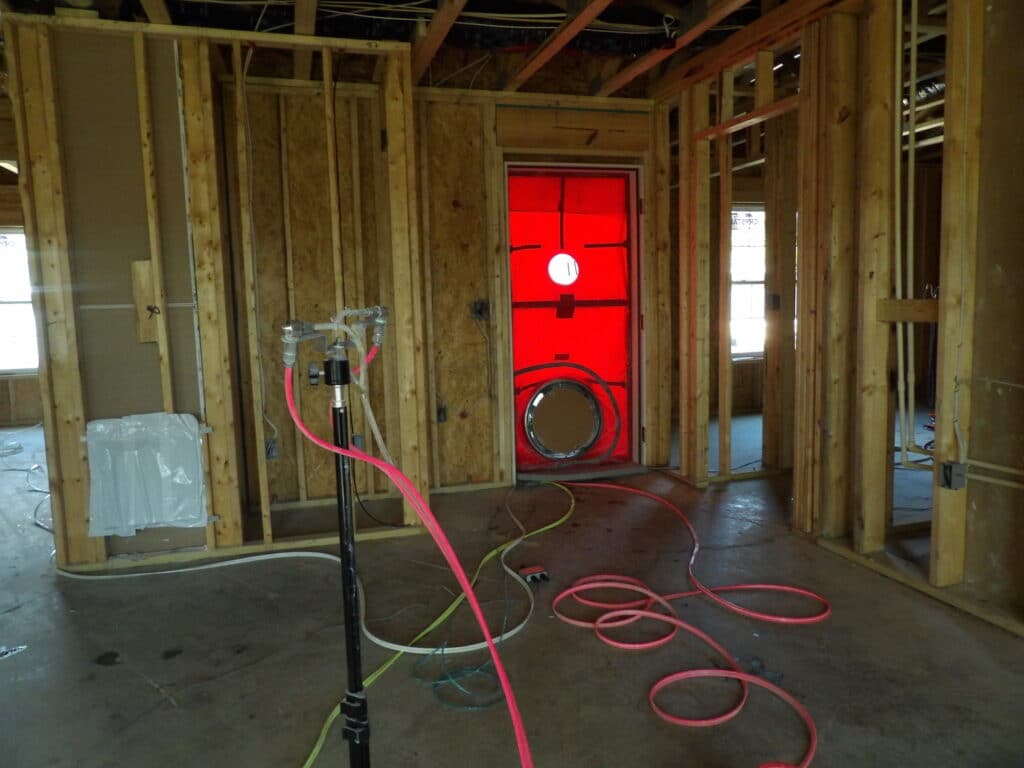 AeroBarrier Boost is specifically designed to maximize efficiency and effectiveness when air sealing multi-family homes like duplexes, triplexes, townhouses, and more. With the Boost add-on, Northeast Air Sealing can air seal multiple units at the same time!
Fast and effective multi-family compartmentalization
Finish air sealing faster
Quick to set up and prep
Air seal in just 60-90 minutes
Units safe for re-entry in just 30 minutes
Increase revenue while reducing build times
Real-time monitoring allows you to meet any energy code or green home building standards, down ​​to ​​<1 ACH50!
AeroBarrier Creates Better Multi-Family Homes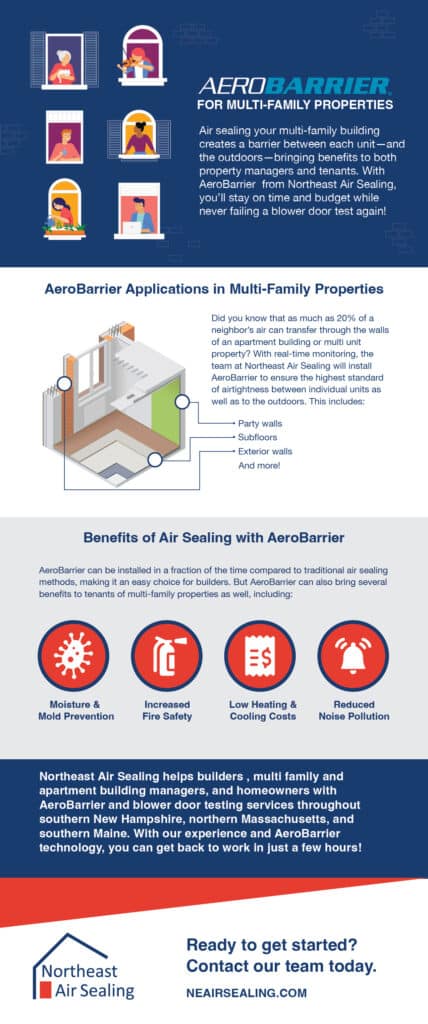 Reducing air leakage between multi-family home units comes with a number of benefits for homeowners, including:
Lower heating and cooling bills
Healthier indoor air quality
Quieter units with better soundproofing
Reduced risk of mold growth and water damage
As much as 20 percent of a neighbor's air can transfer through a shared wall in multi-family units, making it crucial to occupant health and comfort to meet high air sealing standards. AeroBarrier installation includes real-time monitoring of airtightness, allowing Northeast Air Sealing to meet even the most stringent standards for airtightness and create durable and long-lasting homes.
AeroBarrier will seal holes, cracks, and openings anywhere from ½" to the width of a human hair, offering a truly comprehensive air sealing solution for healthy and comfortable homes that are more affordable to heat and cool.
Scheduling AeroBarrier Installation and Blower Door Certification for Multi-Family Homes with Northeast Air Sealing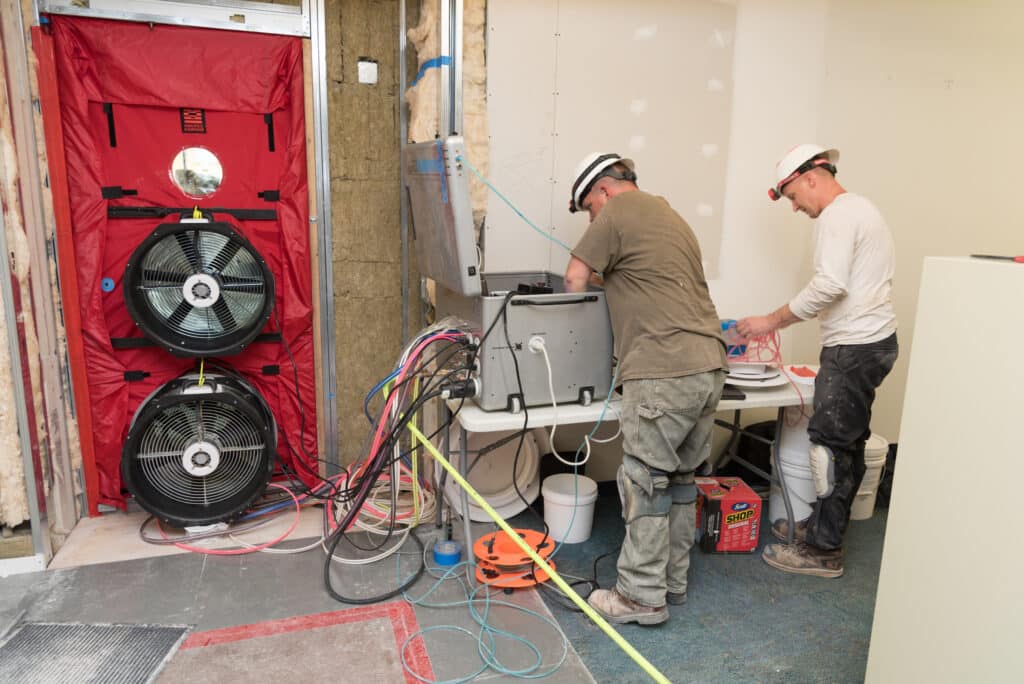 Northeast Air Sealing is one of the only contractors offering AeroBarrier air sealing for single family and multi-family new construction projects in Portsmouth, Manchester, Essex, York, and the surrounding areas. With AeroBarrier installation from our team of air sealing specialists, builders will pass the blower door test the first time, guaranteed, speeding up construction and saving you both time and money. For added convenience, we also offer blower door testing and certification, so you can keep your project moving along and avoid delays.
Meet the future of air sealing for multi-family homes.
Call 603-415-1115 or contact us today to learn more about AeroBarrier from Northeast Air Sealing.